Electronic payment from checking or savings account on AccessPlus using the routing and account number.
How do I find out my routing/account numbers?
The easiest way is to look on your checks.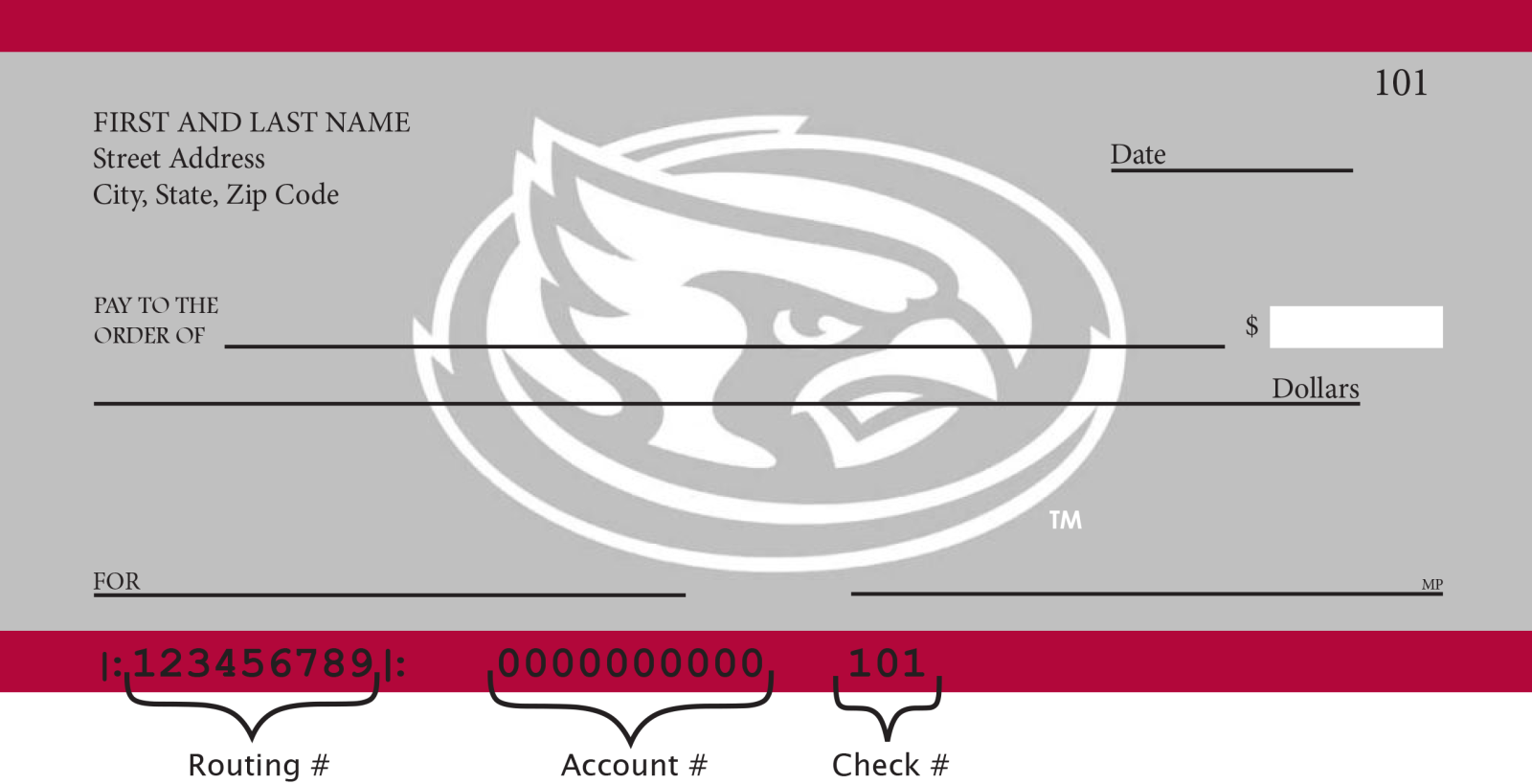 You may also contact your bank or credit union to get the numbers.
Credit/debit card payments are NOT accepted for U-Bill payments.
Where do I go in AccessPlus to pay my bill online?
You will find the pay bill online option under the Student tab and Account/U-Bill option. You can initiate the payment from the U-Bill itself or from the Pay Bill Online options.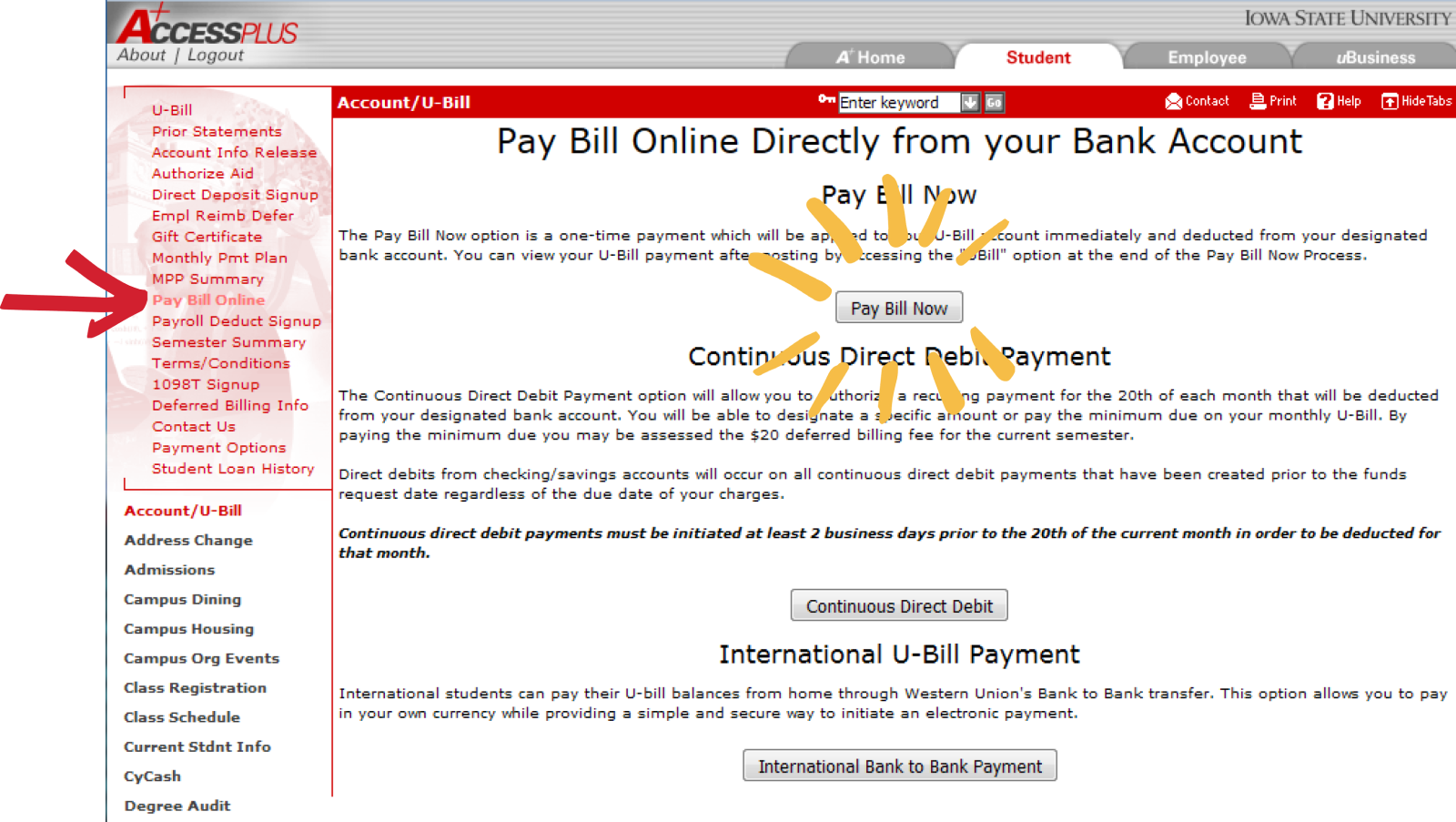 Follow the steps to complete the payment.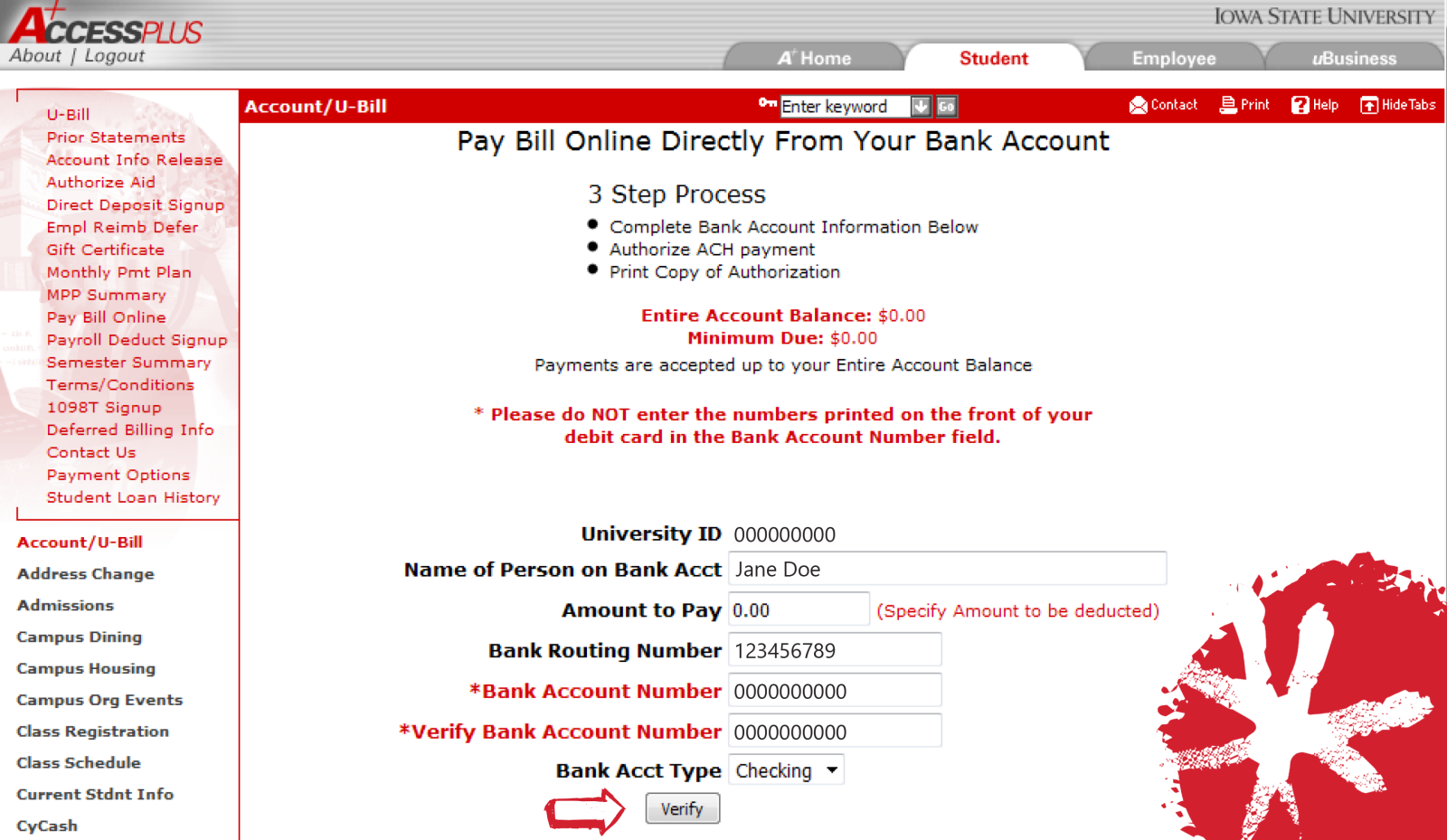 Paying your U-Bill with a United States Bank Account