Direct Deposit
Also referred to as a refund, typically represents an overpayment on your account that is being returned to your bank account.
How do I sign up for Direct Deposit?
Sign up for Direct Deposit is done in AccessPlus under the student tab. You will need to enter the routing and account number of the bank account you would like for the funds to be put into. If your banking information should ever change you will update it here as well.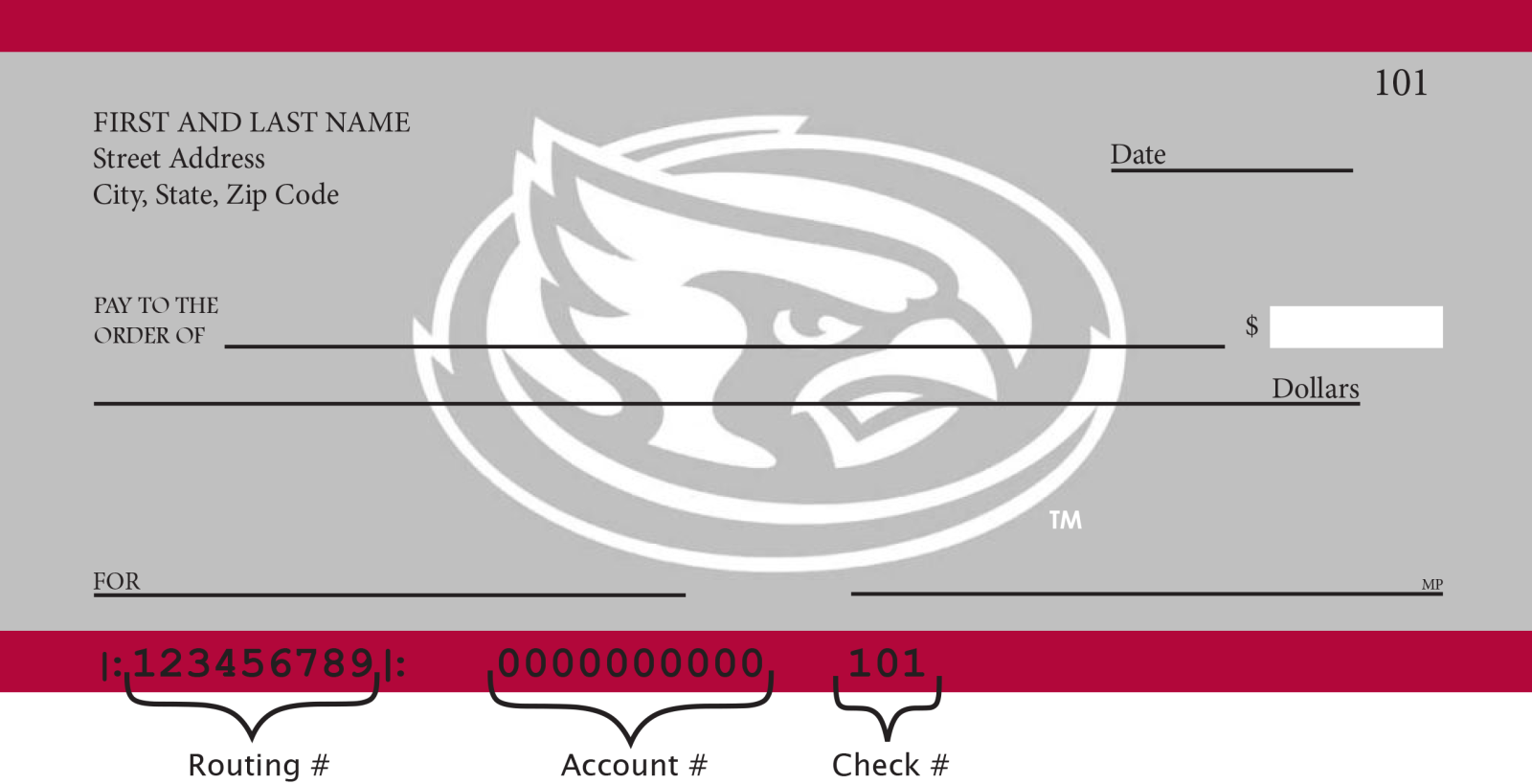 You may see a screen outlining information about a U.S. Bank account that is offered to students. This is for informational purposes only. You will only need to scroll down to the bottom of the screen and click this button to continue and enter your own account information.

Why sign up for direct deposit?
Direct deposit is the fastest and most secure way to receive your refund. You should receive your refund in your bank account within 2-5 business days.
When are refunds issued?
Refunds are typically issued on a nightly basis, Monday through Friday within each semester.  University Holidays may affect the processing time for nightly refunds. 
Can I use a foreign (international) bank account for direct deposit?
Iowa State University cannot send a direct deposit (ACH) transaction to a foreign bank account. If you choose to have your payroll/student refund/travel reimbursement direct deposited and do not have a domestic bank account you may open a free bank account associated with your ISUCard at US Bank.
Iowa State University chose U.S. Bank as its partner to offer students, faculty and staff the option to add banking functionality to the ISUCard. ISU receives financial support from U.S. Bank in the form of marketing funds, royalties, card stock, and other compensation to offset costs otherwise incurred by the school. Students, faculty and staff are not required to open an account with U.S. Bank to receive or use the ISUCard for other campus services. The university partnership with U.S. Bank was formed after a competitive selection process. Questions about the University's partnership with U.S. Bank may be directed to the ISUCard Office at 515-294-2727 or by email to idcard@iastate.edu